Regular price
Sale price
$39.00 USD
Unit price
per
Sale
Sold out
Organic & Vegan

Personalised Gift

Free & Fast Delivery
Indulge an amazing loved one with this luxurious "Thank You for Being You" letterbox gift! Find an organic, vegan, make your own skincare gift - a thoughtful and unique and seriously pampering gift to send your love.
Details

Open your thank you for being you gift box to find:

Organic, vegan, finest quality ingredients (packaged plastic free) to make: 

A trio of luxurious cacao, matcha tea and camu camu face masks

:

organic ground linseed, organic raw cacao powder, organic ceremonial grade matcha tea powder and organic raw camu camu powder. 

An indulgent coffee & cacao body scrub

:

organic raw cocoa butter, organic raw extra virgin coconut oil, organic coffee, organic raw cacao powder and organic coconut sugar.

Personalised gift message, handwritten and sealed inside the gift box.

Quick & easy steps guiding you to make your plant-powered skincare. Pour, melt, mix - & pamper!

Information on the amazing plants from which each ingredient originates.

Who wouldn't want a luxurious pampering, eco-friendly gift?

Make your gift even more chocolatey and add a HU Hazelnut Butter chocolate bar!

Full size HU hazelnut butter filled dark chocolate bar - organic, vegan, paleo: 'Pure Ingredients, Unbeatable Taste'.

(HU Hazelnut Butter Dark Chocolate Ingredients: Organic cocoa mass*, organic unrefined coconut sugar, organic hazelnut (19%), organic cocoa butter*.*Certified Fairtrade ingredients.Please see allergens in bold. Allergy Statement:Contains hazelnut. May contain almond, cashew, pistachio & dairy. Product is Certified Gluten-Free).

Skincare kit ingredients quantities:

Face mask kit: 3 x 3g organic ground linseed, 2g organic, raw cacao powder, 2g organic, ceremonial grade matcha tea powder, 2g organic camu camu powder.

(Ingredients to make 3 face masks, 1 cacao & linseed face mask and 1 matcha tea & linseed face mask and 1 camu camu & linseed face mask).

Body scrub kit: 18g organic, raw cocoa butter, 18g organic, extra virgin coconut oil, 6g organic, raw cacao powder, 6g organic ground coffee, 30g organic coconut sugar (measured for 6 body scrub applications). 

Plastic free packaging! All packaging is home compostable - the ingredients sachets look like plastic but are amazing wood pulp film! An eco-friendly pamper gift... kind to your skin and kind to the planet too!

Letterbox gift (box dimensions: 23cm x 16.5cm x 2.5cm).
Delivery

FREE 1st class Royal Mail delivery on all UK orders.
Next day delivery (Royal Mail guaranteed) is also available at the checkout (£6.95).
Same day dispatch if ordered before 1pm (Monday - Friday).
Our products through our customers' eyes

"I gave this to my friend as a birthday present. she absolutely loved it. I was so impressed with the speedy delivery! highly recommend!"

"Bought this as a gift, I was told it was a brilliant buy and left their skin feeling divine!"

"Bought as a gift for my friend and came really beautifully packaged. My friend was thrilled :)"
View full details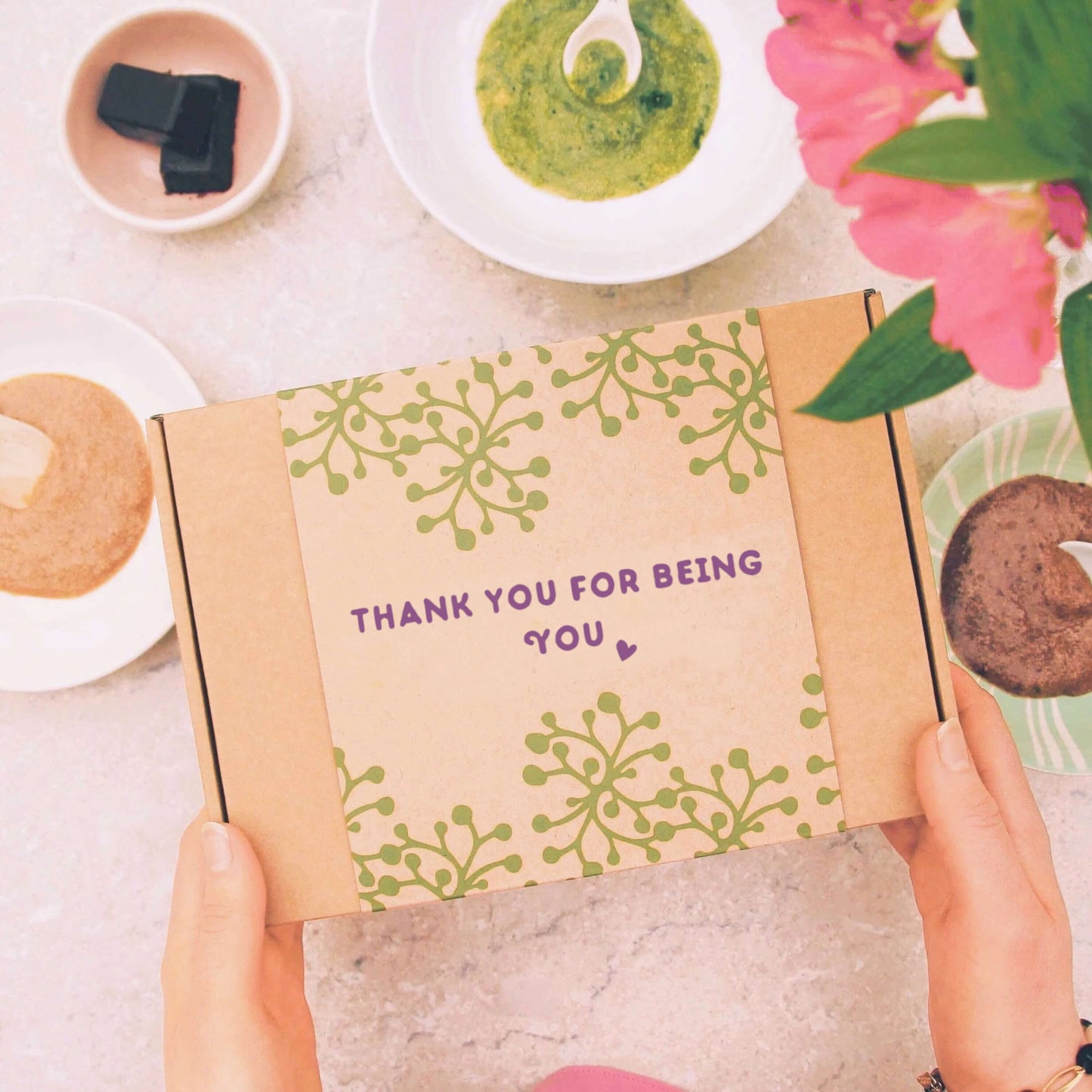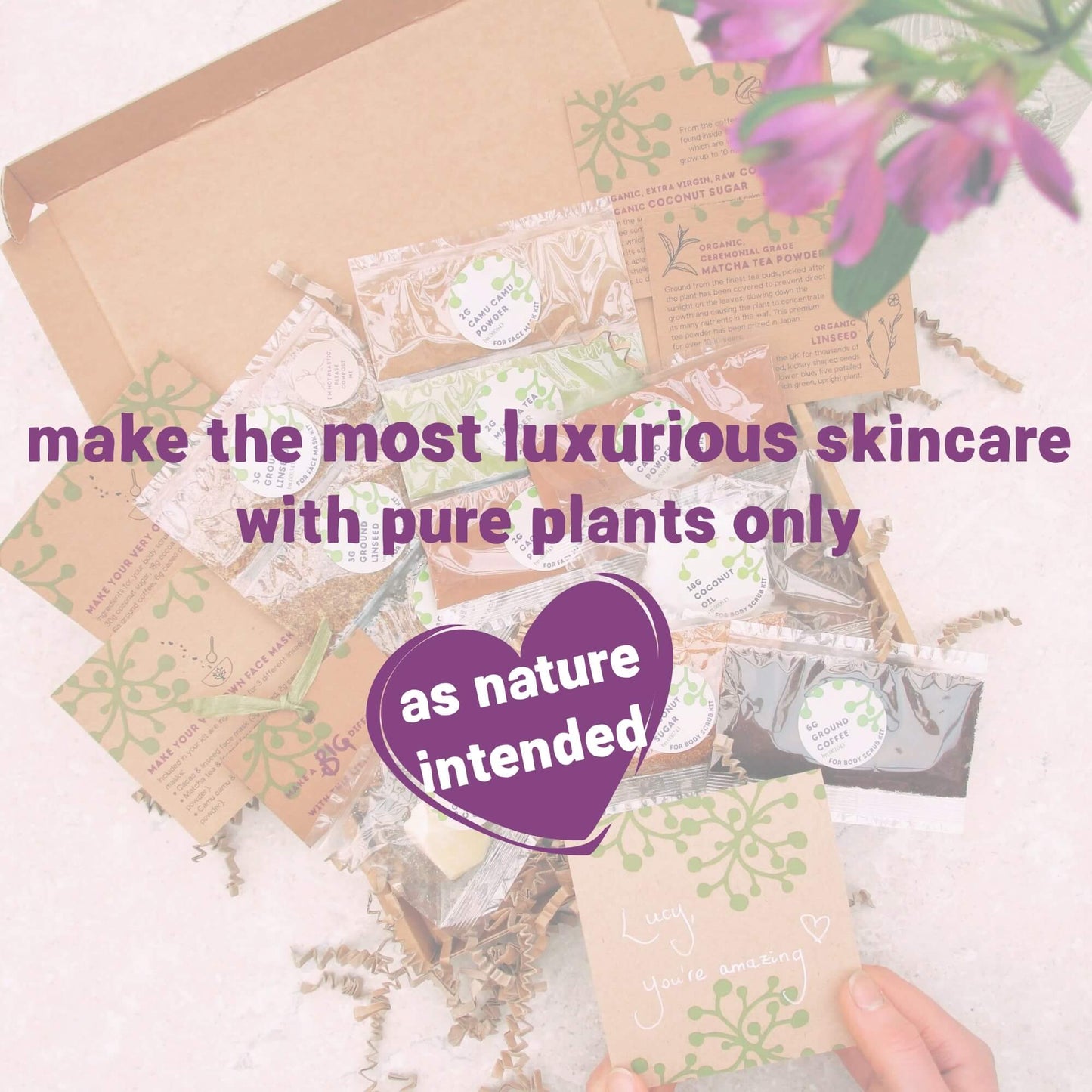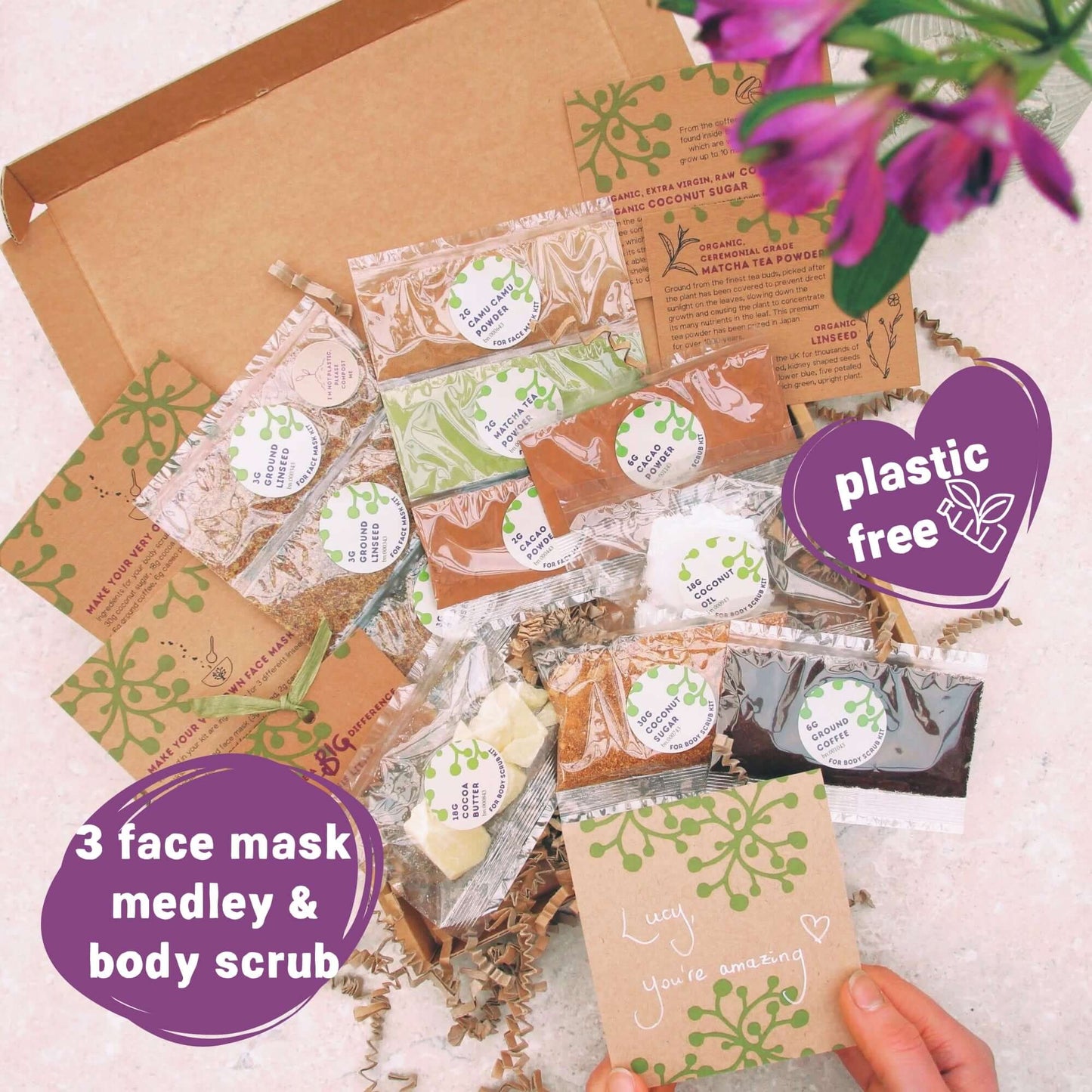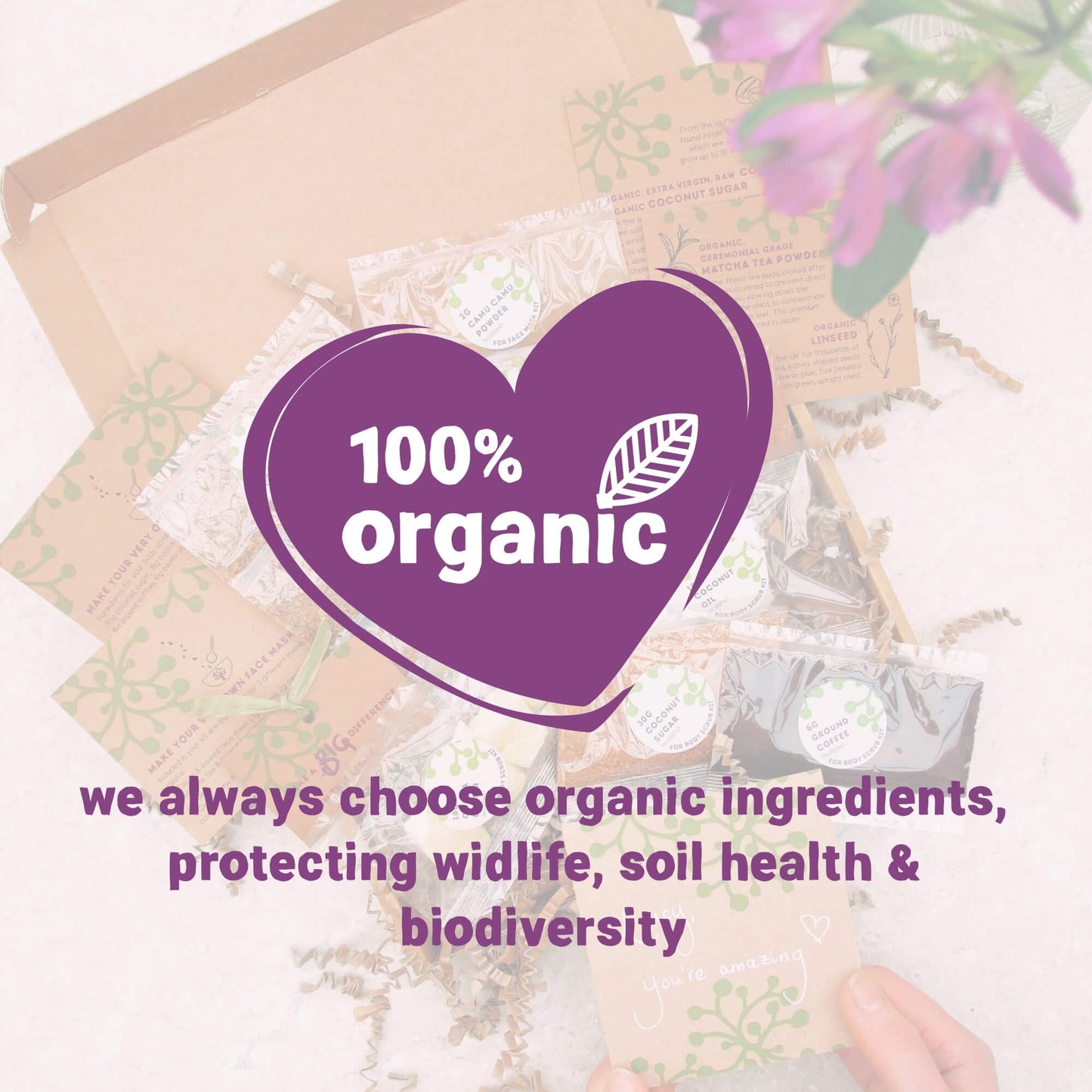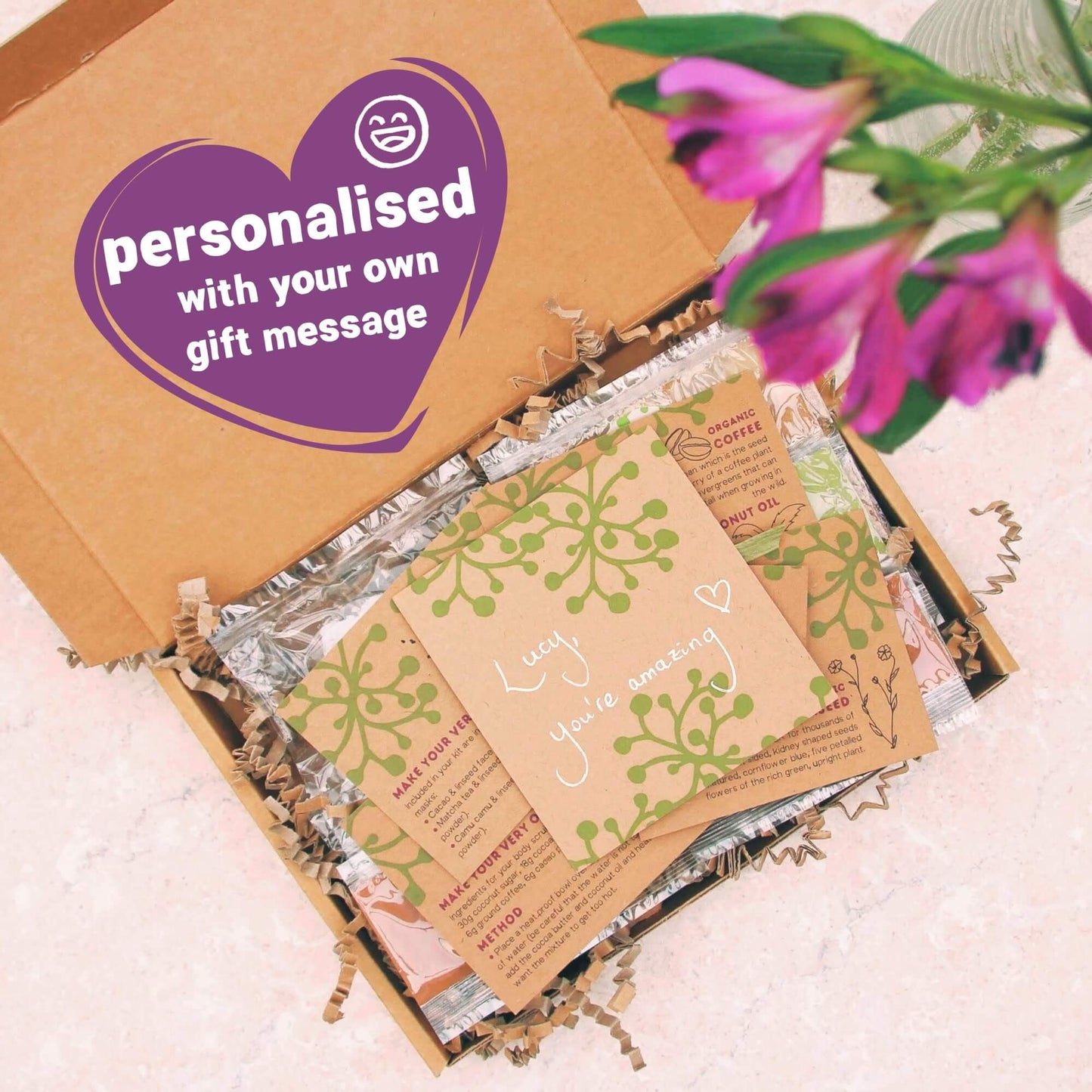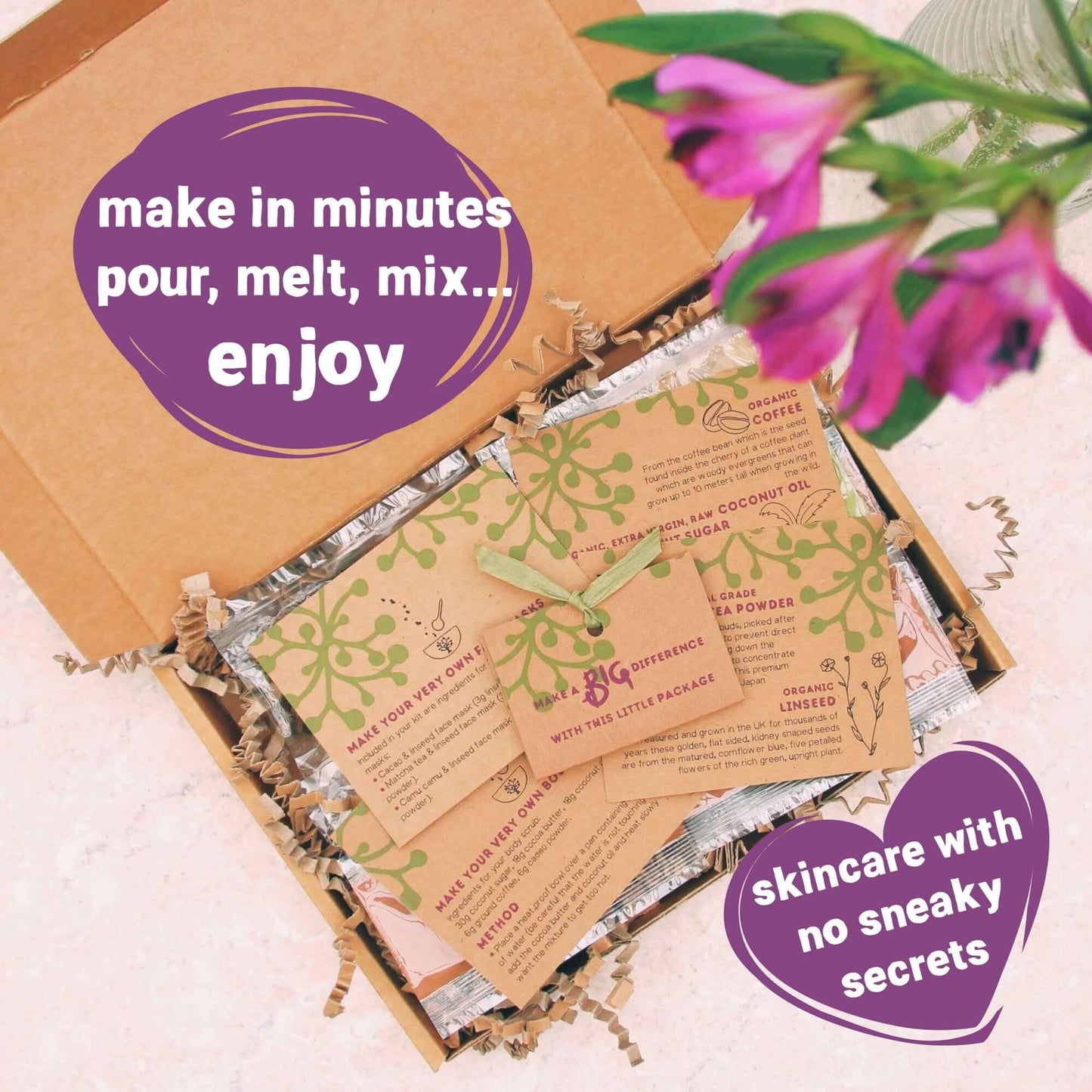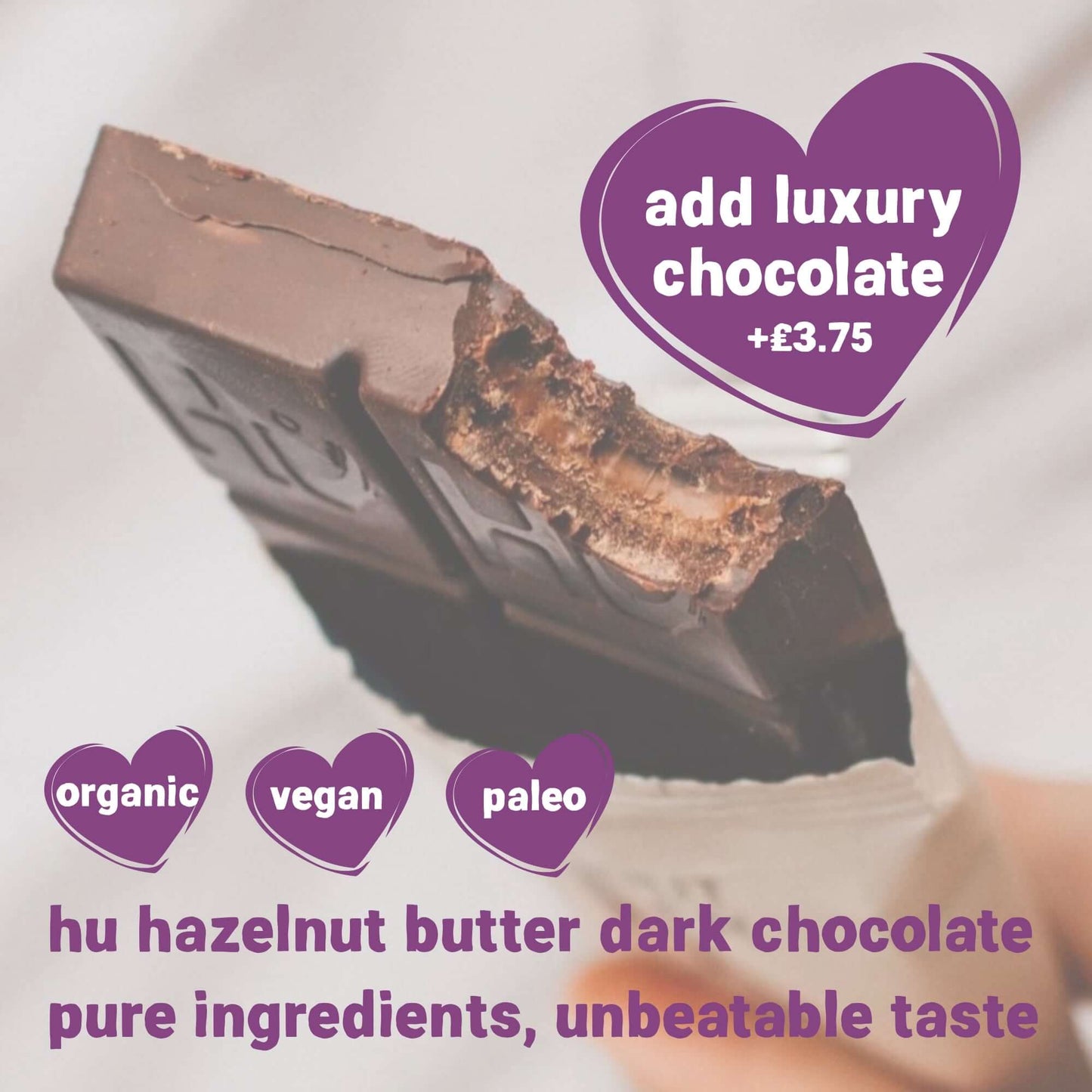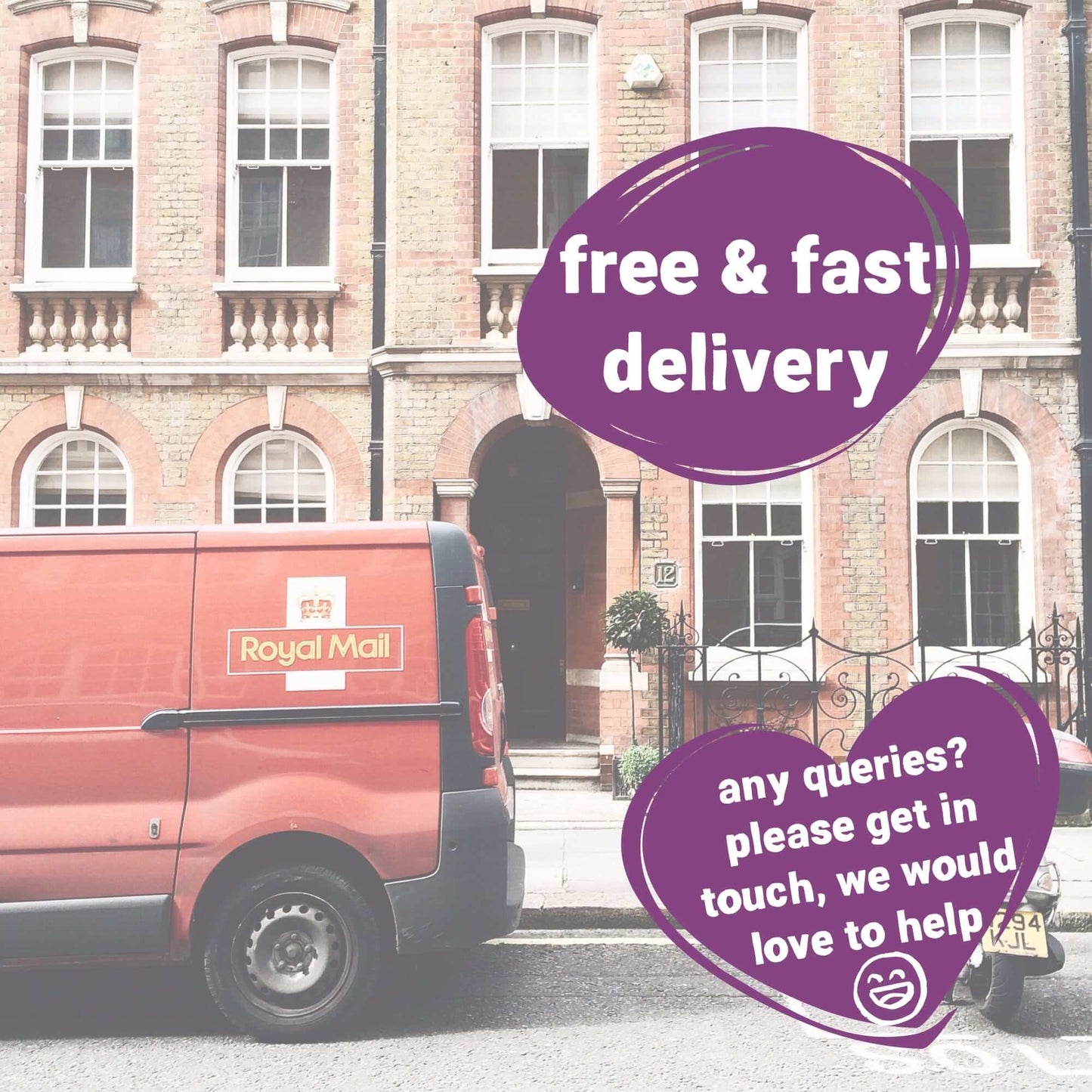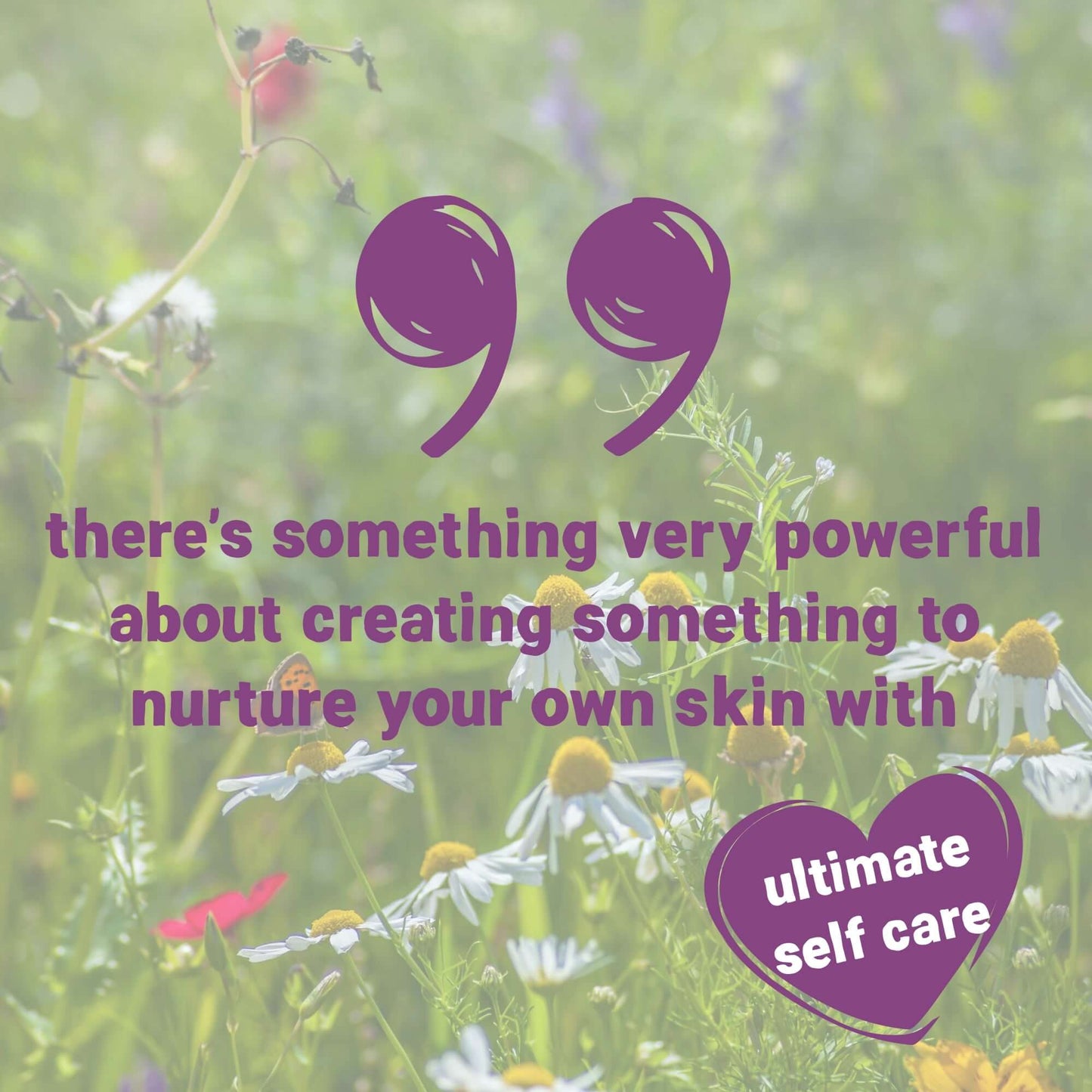 A Seriously Pampering Thank You For Being You Gift: Your Questions Answered
Can I send this gift directly to the recipient?

Yes, absolutely! Our luxuriously pampering letterbox gifts are the perfect present to surprise your loved ones with, and we're happy to send it directly to the recipient. Just enter the recipient's name and address as the shipping address at checkout, and we'll take care of the rest.

We can also include a personalised gift message, handwritten and sealed inside the gift box, to make it even more special for the recipient. Just make sure to include your message in the "Gift Message" field on this page, and we'll take care of the rest.

And don't worry, we won't include any pricing information in the gift.
Why did you choose to use organic ingredients in your make your own skincare kits?

We are committed to creating products that are not only good for your skin, but also good for the planet. That's why we source only the highest quality, organic ingredients for our skincare kits. Organic farming practices promote soil health, biodiversity, and protect the environment from harmful chemicals and pollutants. By choosing organic, we are not only supporting sustainable farming practices, but also providing our customers with the purest and most effective ingredients for their skincare.
What are the delivery options for this gift?

We offer free 1st class Royal Mail delivery on all UK orders, which typically takes 1-2 working days to arrive. If you would like your order sooner, we also offer a next day delivery option at checkout for £6.95. And if you order before 1pm Monday to Friday, we'll dispatch your order on the same day!

We're dedicated to ensuring that your gift reaches its destination swiftly, allowing your loved ones to indulge in the plant-powered pampering without delay. If you have any questions or queries about delivery, please get in touch with us, we would love to help.
Is this gift eco-friendly?

At Fruits of the Nut Tree, we are passionate about creating eco-friendly gifts. Supporting our precious planet, together with you, is at the core of our business. Our make your own skincare kits navigate the long list of sneaky ingredients found in pre-made skincare so your friend can relax knowing exactly what she is putting on her skin - only the finest quality, organic ingredients. Our gifts are also 100% plastic free and creating a gift that is kind to the skin, soil & ocean was something that was very important to us.
Is this gift vegan-friendly?

Yes 😊 This gift uses only organically sourced, vegan ingredients to make the most luxurious skincare!
What makes this gift seriously pampering?

Unleash the pampering power of nature with skincare made with the best, carefully chosen, organic & vegan ingredients. With this luxurious face mask trio and cacao & coffee scrub kit, in minutes you can create luxury pampering and know exactly what's going onto your skin - nothing but the best! Say goodbye to harsh chemicals and preservatives found in pre-made skincare and hello to pure, natural indulgence. Imagine the facial expression as your loved one creates skincare that the skin & the planet will love!